The next generation of mobile marketing…
Drive success, hit targets and increase conversions with focused promotions and product launches using Mobile Journeys.
Choice of integrations that are multi-device enabled
Choose Mobile Journeys for their multi-channel opportunties. Our marketing journeys for promotions can operate independently or can be integrated with many Adelar Trading Corp. products; SMS, Voice, Email & Web. Seize the opportunity of increases in tablet and smartphone use by creating promotional experiences specifically made for these devices.
Unique, personalised and dedicated mobile marketing
Adelar Trading Corp. create your business and customers a focused and targeted path which is suited to both of your needs. You can guide your customer from start to finish without any room for distractions, which is perfect when you're trying to commmunicate a new product launch which is perfect for them.
Quality, secure and robust mobile promotions  
We recognise the importance of security and compliance standards, especially for businesses that operate in highly regulated environments. That's why we are fully PCI DSS and ISO 27001 accredited and compliant, useful to know if you're capturing any information for marketing use. 
Track & report on your engagements
Our managed system can be tailored to suit your requirements whether you want all touchpoints or just parts to be captured. This works well if you want to gain feedback that can be processed quickly or want to know how a user has reacted with a specific step of your journey.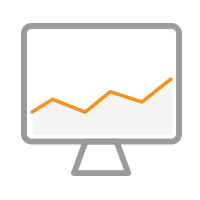 Transparent pricing with a fully supported service
Beginning with a low initial setup cost for the creation of the journey, Mobile Journeys are efficient and affordable. A fully managed service, Mobile Journeys enable us to pass on the benefit of our years of experience and development expertise which can help you to make your service, product or process even better.
Drive traffic.
Increase conversions.
Grow revenue.
A marketing journey between company and customer.
Connect your customers with your business' latest products, promotions and offers at the single push of a button or swipe of a screen. A unique tool for your marketing mix; Mobile Journeys can help your business drive success to the right places in one complete, focused journey from beginning to end.
Work with our in-house development team to create an immersive customer experience using your brand to create a personalised marketing journey.
Enriched SMS & media
A secure and interactive enriched media solution, our Journeys don't require the download or development of a mobile app and can be triggered simply, with a web link within an SMS or email. This means your promotion can be received and engaged with pretty much instantly.
Use for:
Product launches
Loyalty & rewards schemes
One off promotions
Shopping journey
Discounts & offers
Driving traffic to your brick-and-mortar store
Driving traffic to your website
Personalised marketing & promotions
Events marketing
Targeted campaigns 
"68% of people in the United Kingdom have stated that they would like to receive offers from brands on their mobile devices."
Killer mobile marketing stats
 

Mobile marketing coupons sent by SMS are ten times more likely to be redeemed than ones sent by print.


(eMarketer)

40% of shoppers consult 3 or more channels (often while shopping) before making a purchase.


(Convince & Convert)

 

More than 50% of people are dissatisfied with their mobile shopping experience.


(eConsultancy)